"The Original"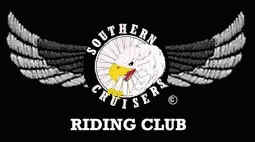 All Brands!!!! no dues!!!!


Club info:

The Southern Cruisers Riding Club was formed in Memphis, TN by Rick "Rickster" Perry in 1998. since then, the Club has grown to around 7,200 members worldwide, with Chapters throughout the United States and the world. The idea behind this Club is brotherhood and a "good time", without a lot of the B.S. of other Clubs. Our "no dues" stance helps illustrate this point.




chapter info:

The Caddo Trail Chapter was formed in August of 1999, under the name "East Texas Chapter" by the current 1st Officer, Jason "Babyface" Cavazos. This Chapter now has over 55 members, after splitting to form the Lake Country Chapter in order to expand the riding area to cater to the East Texas area. This Chapter is a riding Chapter, with local rides held regularly, and some riders that attend events throughout the nation!
In February, 2001, we changed the name from the original name "East Texas Chapter" to the current "Caddo Trail Chapter", to honor the Native Americans that settled the lands that we ride and live.
We are a diverse Chapter, with all types of bikes and all types of people. From those folks around the age of 20, to folks age 70 and beyond, this group is for everyone!!!



attitude:

Attitude to the Southern Cruisers is not "I'm better than you!" Attitude is a very special term used by the Southern Cruisers. There are many ways to describe this term, but the best description was given by Jerry "Hip" Longdon, the Vice-President of the Southern Cruisers. Click the link below to read about Southern Cruisers "Attitude"!!


From the desk of Hip:



online application:

Congratulations on choosing to join the Southern Cruisers Riding Club! Below is a link to fill out an Online Application. Please allow 2-4 days for your application to be processed, and someone will be contacting you shortly. Note: If you list an email address, please check this for a response. Due to time constraints and money shortages, email is often used to plan rides and contact members. However, you are not required to have email access to join. Other arrangements can be made.
if you truly love to ride, then this is the club for you. don't join because it's free, join because you are looking for folks to ride with, and you truly love to ride!!!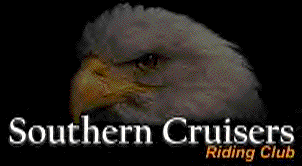 online store:


The Southern Cruisers Riding Club is a "Dues-Free" Club, dedicated to riding and the brotherhood of fellow bikers. In order to maintain this status, we have an online store, where you can purchase "Official" Southern Cruisers Merchandise. By purchasing from the online store, you're helping maintain a "Dues-Free" Club! And, you're getting some great looking stuff! Click the link below to visit the Online Store.





we welcome all brands and types of bikes! if you love to ride and love the brotherhood of riding with good friends, this is the group for you!!!





chapter contacts:

Jason "Babyface" cavazos--1st Officer



Myles "Carver" bryant--2nd Officer



ray "Pappa bear" Mcneal--road capt.



Jim "Big jim" smith--road capt.



Mark "wildcat" Dickey--Road Capt.


Lycos MP3 Search

Artist or Song Name: